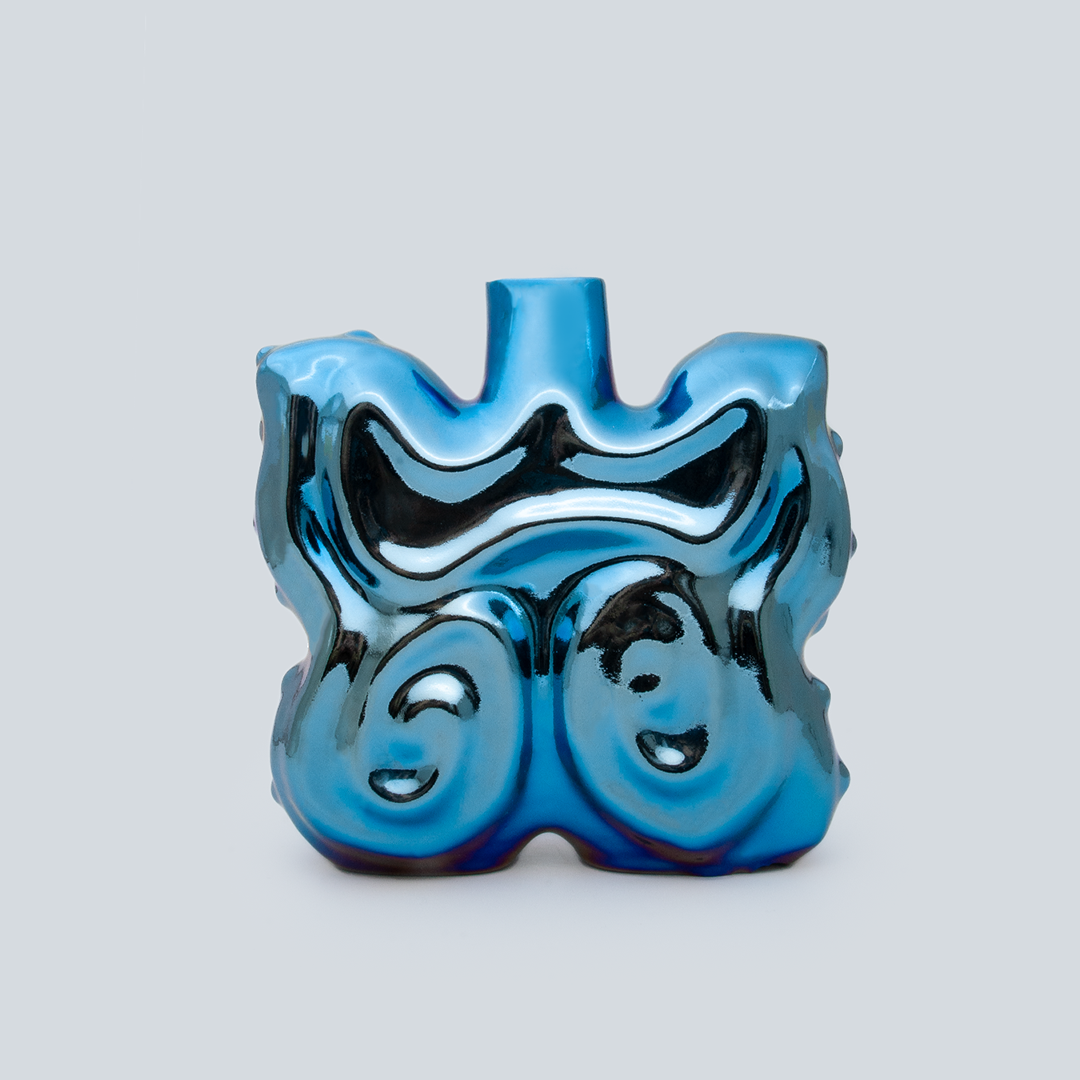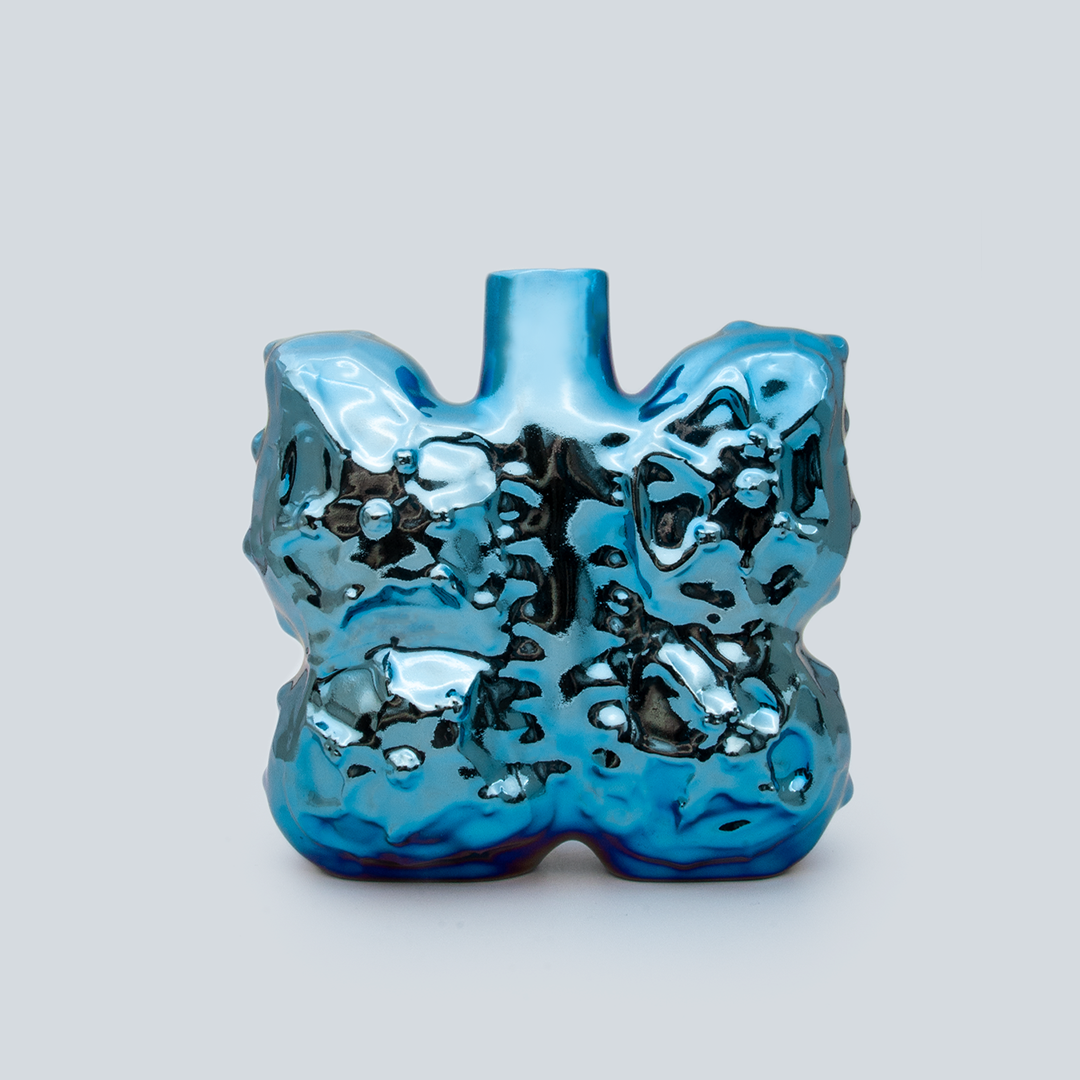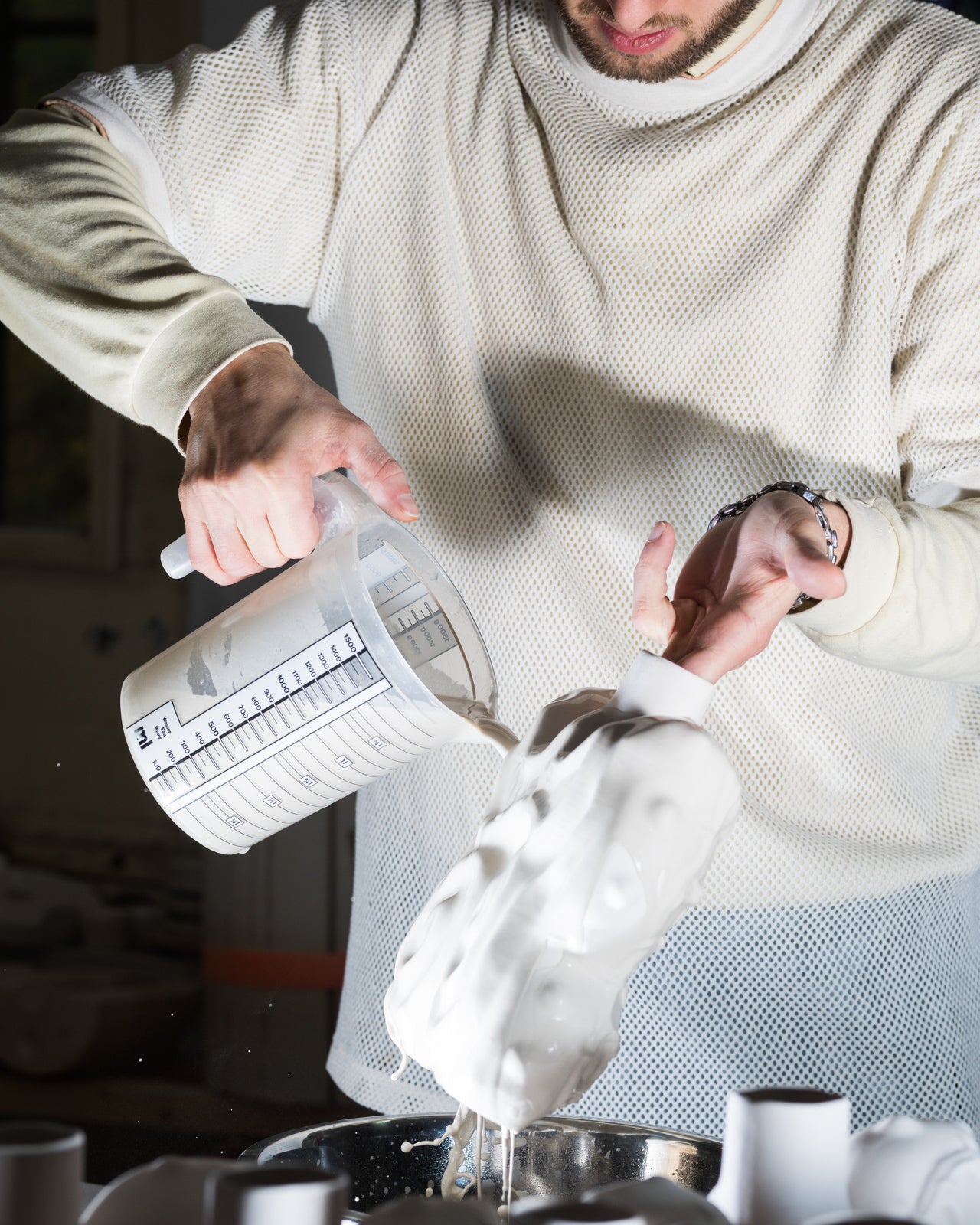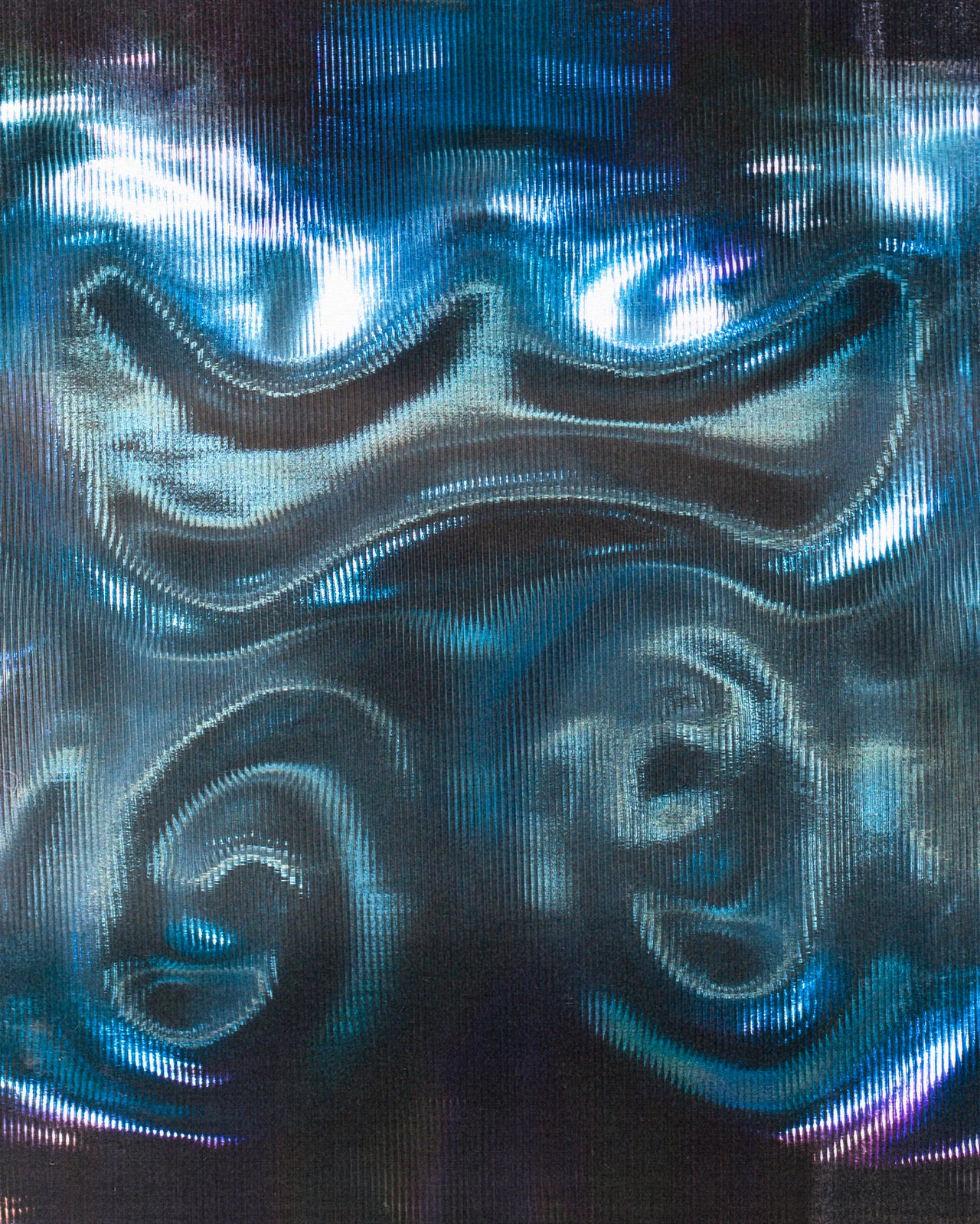 product: vase
height: 22 cm
body: stoneware
finish: titanium coating
Fine stoneware cast in plaster mold with titanium coating.
After firing with the glaze the final surface of the vase is finished with a titanium coating which gives the Butterfly a metallic luster and its characteristic color.
Thanks to our manual work and the unpredictability of ceramic processes, each piece is unique and has its own character. 
Made in Prague, under the brand Plody Erlanu.